The generous support of our donors and sponsors drive so much of what we can accomplish as an organization and help us fulfill our mission.
Or mail donations to:
The Michael Gerard Puharic Memorial Fund
P.O. Box 787
Matawan, New Jersey 07747
All donations are tax deductible. The Michael Gerard Puharic Memorial Fund, Inc. is a 501c3 non-profit corporation.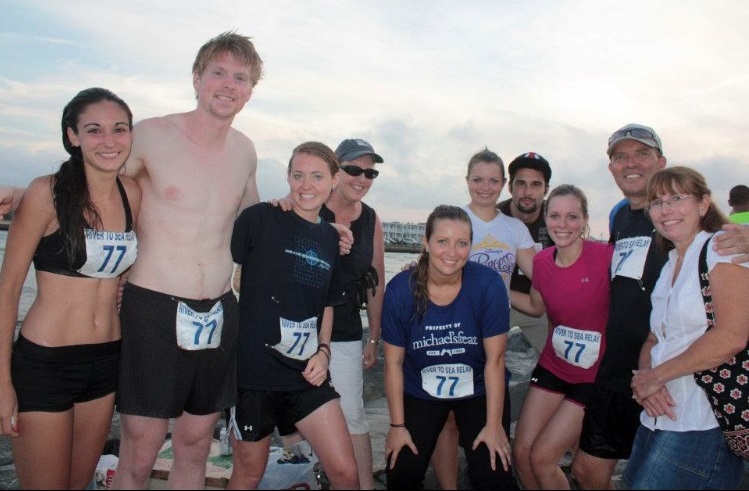 Move your feet for Michael's Feat! Donate an event or participate in a race to make a difference! Anyone running, biking or walking in a race can help seriously ill newborns. You can also organize your own event to support our families. From 5ks to bike crawls we love the creativity of our supporters getting out there to raise funds and awareness for Michael's Feat!
Contact us if you would like to participate in a run or organize a team and make a difference in the lives of seriously ill newborns - just like Tom Reiff and his team did below:
Katlyn Dillow, Kelly Grogan, Matt Grogan, Kaitlyn Reiff, Rebecca Reiff, Miranda Sutton, and Board member Tom Reiff ran in the 17th River to Sea Relay and raised more than $1,300 for Michael's Feat. Beginning in Milford on the Delaware River and ending in Manasquan, the runners ran a total of 92 miles through 34 towns, completing a physically and mentally challenging endurance event and, in the process, raising money for seriously ill newborns in Monmouth County.
Volunteer
Michael's Feat is always looking for helping hands! We would love to have you join our amazing team of volunteers.
Please email us info@michaelsfeat.org for information on volunteer opportunities or check out our events page HERE.